NOVA
YOUR CREDIT, YOUR LIFE
以誠同⾏ 信⽤⼈⽣
Nova Credit was established in 2017 and was named as a selected credit reference agency under the Multiple Credit Reference Agencies (MCRA) Model in November 2022.
We are committed to promoting the credit reference service in Hong Kong to the next level. By upholding the principle of personal data privacy and information security, we ensure personal data is being protected during operations.
Meanwhile, through professional data analytics and cutting-edge technologies, we aim to strengthen banking and financial services. By leveraging innovative technologies, we facilitate the industry's digitalization of financial services.
With our services, consumers can also have a better understanding of their personal credit status and establish good credit management habits, while also increasing their awareness of fraud prevention and improving the overall health of their personal finances.
By leveraging our strengths in the Greater Bay Area, we connect financial institutions and provide convenient cross-boundary financial services to consumers. We help to promote the development of Fintech in Hong Kong and assist the industry in seizing the abundant opportunities presented by finance initiatives at the national level.
Mission and Vision
Mission
Our mission is to enable you to access your credit information anywhere with reliable technology. By providing insights that help to mitigate risks in your decision-making and by deepening your understanding of data, you will be able to enjoy a better life.
Vision
Be a trusted credit reference agency in Hong Kong and the Greater Bay Area.
Value
PROFESSIONALISM
Integrity and credibility are what we hold dear to our hearts, in cultivating unparalleled trust with our customers. While we consistently strive for improvement and transformation in our expertise, our quality work lives up to the greater and common good for all.
OWNERSHIP
We are enthusiastic and committed to positive results for our customers and be held responsible for our work. We are dedicated to complete what we set out to achieve.
PEOPLE
We are strong believers in the "Happy Team, Happy Customer" ethos, and we value our people by building a lasting and trusted team. We embrace fairness, diversity and respect for our people while fostering a collaborative atmosphere for our growth. We believe our customers' needs will be taken care of as we take care of our people.
Road Map
2017
2018
2019
2020
2021
2022
2023
2017
2018
2019
2020
2021
2022
2023
Awards
2019
Outstanding Intelligent Risk Analytics (A.I.) Solution
Fintech Awards


2019
Hong Kong Technology Rising Star– Deloitte
2018
China Rising Star – Deloitte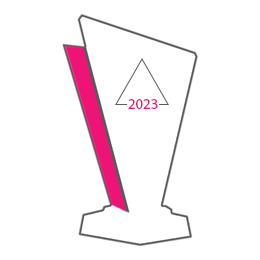 Gold Certificate
Privacy Friendly Award 2023
2022
iMoney Enterprise Brand Award
Best Cross-boundary Financial Data Service Brand
Gold Certificate
Privacy Friendly Award 2021