Cross-Boundary Customer Credit Report Verification (CBCRV)
The deepened cooperation between mainland cities and Hong Kong drives significant growth of cross-boundary financial activities. However, the current barrier of cross-boundary data transfer is a critical restriction for Hong Kong financial institutions to effectively conduct risk assessments for mainland clients, including the Know You Customer (KYC) procedures for account opening and risk management of credit applications, thereby missing the huge potential market and business opportunities.
NOVA's Cross-Boundary Customer Credit Report Verification (CBCRV) has taken the lead in establishing a compliant channel for the first-to-market cross-boundary verification service of personal credit reports issued by the Credit Reference Center, the People's Bank of China, to address the challenges encountered in the financial industry.
Advantages of CBCRV:
The first party in the country that completed the filing of the Standard Contracts for Cross-border Transfer of Personal Information with the Chinese local cyberspace administration authority for the service
Advantages of CBCRV
The only provider of such verification service in Hong Kong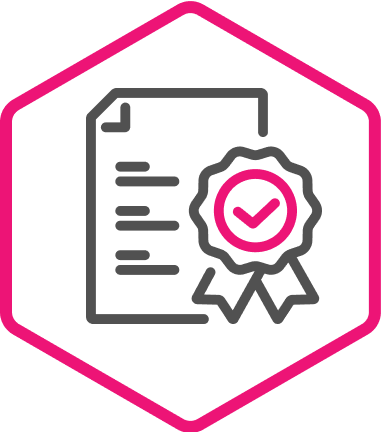 Authentic personal credit reports from the Credit Reference Center, the People's Bank of China
Verification services covering the whole country
Up-to-date and comprehensive personal financial information from the verified credit reports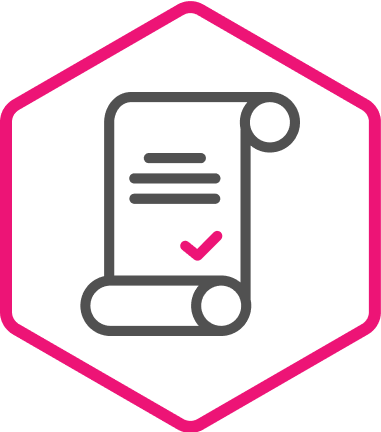 Reports fit for internal audit purposes of financial institutions
Consultation service for the Filing of the Standard Contract for Cross-border Transfers of Personal Information
The Cyberspace Administration of China ("CAC") promulgated the Measures on the Standard Contract for Cross-border Transfers of Personal Information (the "Standard Contracting Measures") that became effective on 1 June 2023.
Enterprises and organisations transferring personal data out of the mainland, regardless of the quantity, must first enter into a standard contract and file it with the provincial-level cyberspace administration authority.
Please click here to read the Standard Contracting Measures and template of the Standard Contract for Cross-border Transfers of Personal Information.
NOVA's Cross-Boundary Customer Credit Report Verification service has been successfully filed with the Chinese local cyberspace administration authority following the Standard Contracting Measures. NOVA is the first Hong Kong organisation to achieve this.
We are delighted to assist Hong Kong businesses on a non-profit basis by sharing our experience and key principles for filing the standard contract along with guidance on integrating cultural and standard requirements of the mainland and Hong Kong regions. And we hope that our experience sharing can benefit Hong Kong enterprises and organisations in developing cross-boundary businesses and promoting cross-boundary data flow.
To learn more, please contact us at [email protected] or call 3854 0188 .
In order to promote in-depth cooperation within the Greater Bay Area and facilitate the regional circulation of data, the Guangzhou Nansha Government has built the "Greater Bay Area Cross-boundary Data Mutual Recognition Platform" ("Nansha platform") in Nansha. It realizes the cross-boundary transmission of data and information to promote business development between Mainland China and Hong Kong.
BENEFITS OF THE PLATFORM FOR HONG KONG FINANCIAL INSTITUTIONS (MEMBERS)
The Nansha platform is developed with the support of the Guangzhou Nansha government, a legitimate platform that can solve the compliance problems of members in cross-boundary data transmission.
Having a rigorous member approval mechanism to ensure that the source of data providers is true and reliable, so as to reduce the pressure on members to check the authenticity of data sources.
Providing the possibility of cross-boundary business cooperation to create more business opportunities for members.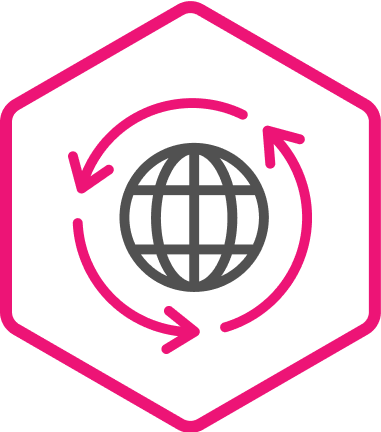 Solving the differences in the use of data between Mainland China and Hong Kong, so that members can obtain more information from Mainland China for expanding business.
Supplying a proposal channel that members can regularly put forward the needs of cross-boundary affairs and business cooperation to the Nansha platform.
Improving the company's brand image by becoming a member through the review of the Nansha platform.
Cross-boundary customer due diligence service – Cross-boundary KYC
With the rapid financial integration within the Guangdong-Hong Kong-Macao Greater Bay Area (GBA), there have been growing demands for cross-boundary KYC in the Hong Kong financial sector. However, the channels are limited for verifying individual identities and information of Mainland China customers in the market. We are the first credit reference agency to provide cross-boundary KYC in Hong Kong, intending to fulfill the increasing market needs and mitigate financial risk.
Strengths
Customer identification and verification services covering the whole country
Latest status of customer profile
Key Features
Reliable and comprehensive KYC solutions for financial risk assessment and mitigation
Increase efficiency and accuracy of customer due diligence process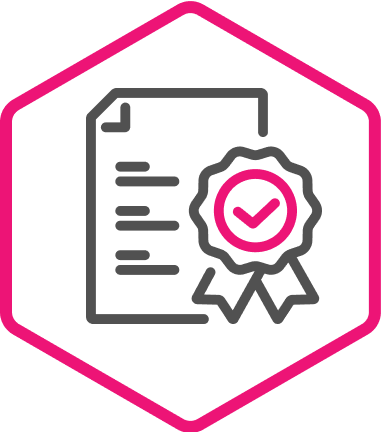 Legitimate data sources from reliable partners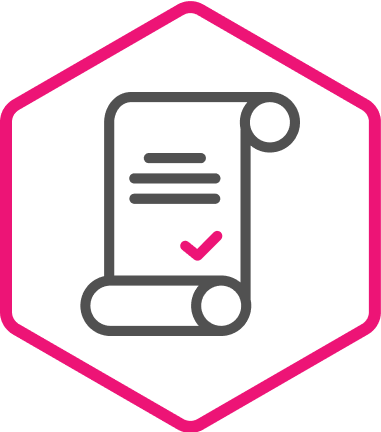 Reports are available for audit purposes
Business Background Check
KYB (Know your business) is a crucial process for financial industries to identify and verify the business customer's beneficial ownership and source of funds, etc.
However, there are very limited cross-boundary KYB and on-site visit services available in the current market for background checking of Mainland China companies. Cross-boundary KYB services may cause additional costs and resources for the process to ensure compliance with PRC and Hong Kong regulations.
Business Background Check Report
Business Background Check Report is a solution for financial institutions in providing KYB reports of Mainland China companies. It helps to gather business information of Mainland China companies legally and conveniently for customer due diligence, portfolio review and account opening. Our solution can enable financial institutions to offer cross-boundary services at a lower cost and provide a better customer experience for clients from Mainland China.
Business Background Check Report Features
KYB reports and monitoring services can provide basic information, in-depth business information, directorship, and litigation records of Mainland China companies. Our solution allows users to inspect if the business of client is under normal operation as well as on a daily basis to monitor the business status in order to identify potential risks and abnormalities at an early stage.
Basic & In-depth Business Information
Directorship
Litigation Records
NOVA Check
NOVA Check is a screening solution for detecting, managing and preventing risks for KYC. This service allows financial institutions to verify whether an individual customer has any negative records or political background.
NOVA Check is available for financial institutions from both Hong Kong and GBA.
NOVA Check features
Legitimate sources for screening, including international sanction lists, politically exposed person, negative information, bankruptcy and tax-related information.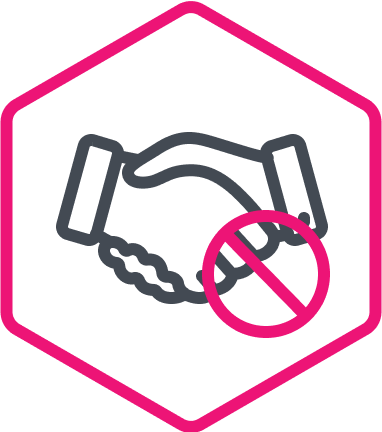 International Sanction List
Politically Exposed Person
Negative Information
Bankruptcy and Tax Related Information
Related News
2018
2019
2020
2021
2022
2023
2018
2019
2020
2021
2022
2023
Jun 22
NOVA hosted the "Promoting the Development of Small and Medium-size Enterprises in China Greater Bay Area by Establishing International Credit Cooperation Agreements" forum at the 7th China (Guangzhou) International Finance Expo
Jun 25
Convened seminar on "Inspiration forum for Credit Reference Interconnection in the GBA"
Jul 17
NOVA conducted executive training on corporate risk management at the"Monitoring Microfinance Companies in Guangzhou" conference
Sep 06
NOVA made a speech at LendIt Fintech China 2018 and signed a strategic cooperation agreement with MinTech
Oct 02
Awarded as Deloitte "China Technology Fast 50 & China Rising Star"
Nov 11
Won the "Hong Kong Rising Star" award as part of Deloitte's 2019 "Hong Kong Technology Fast 20
(Read more)
Jul 14
Signed a Memorandum of Understanding with the only licensed credit reference agency in China at the time, Baihang Credit and reached a strategic cooperation
Jun 17
The Institute of Compliance Officers and NOVA co-hosted the "Cross Boundary KYC – New Perspectives – New Horizons" online seminar
(Read more)
Jul 26
NOVA reached strategic cooperation with Baihang Credit – pioneering the first-ever cross-boundary identity authentication in GBA
Nov 12
NOVA Participated in "The 1st China Credit Economy Development Summit & 2021 3rd Annual Digital Credit & Risk Control Conference"
Nov 29
Launch of Cross-boundary Data Mutual Recognition Platform to promote mutual trust and mutual recognition of data in the Greater Bay Area
Dec 20
NOVA Credit participated in the drafting of cross-boundary corporate credit standards
Jul 12
Nova Credit partnership in promoting cross-boundary data services with Shenzhen Credit Service
(Read more)
Aug 10
Nova Credit Collaboration with the Beijing International Data Exchange
(Read more)
Dec 05
Nova Nansha elected vice president unit of the Guangzhou Nansha Cross Boundary Credit Promotion Association
(Read more)
Dec 20
Study Finds Great demand for cross-boundary credit investigation cooperation between Shenzhen and Hong Kong
(Read more)
Dec 29
Nova Credit signed MOU at The 25th Beijing-Hong Kong Economic Cooperation Symposium
(Read more)
Apr 11
Nova Credit Shenzhen Branch moved into a brand new office in Qianhai
(Read more)
Apr 20
Nova Credit invited to attend the remarkable 10th Anniversary 'Belt and Road Forum: Brave New World'
(Read more)
May 18
Nova Credit participated in the development of two national standards on business credit
(Read more)
Jun 06
NOVA Nansha's Cross-Boundary Identity Verification Solution selected as a top ten pilot case in Guangzhou for deepening innovation and development of trade in services
(Read more)
Jun 09
NOVA x Prudential and KOS launch the One-stop Talent Acquisition Service Platform for cross-sector collaboration
(Read more)
Jun 26
Nova Credit Officially Acknowledged as a Party to the Nation's First Standard Contract for Cross-border Transfers of Personal Information
(Read more)