Through innovative and simplified financial management, we help banks and corporations build trusting relationships with their customers. Our solutions match multiple needs and lead to a new concept of financial wellness.  We work with banks worldwide to revolutionize your customer's digital banking experience.
Business Financial Management (BFM)
Optimal Business Financial Management For SMEs
Using Strands BFM software, banks are able to provide SME customers with optimal accounting and bookkeeping services and provide them with optimal business financial management.
Providing smarter control over business financial management
SMEs can easily monitor finances, add counterparty data, manage invoices, and schedule transactions with personalized insights and notifications.
Intuitive dashboards
Financial Analysis
Budgets
Transaction details
Allowing to plan ahead for better business focus
Enriched data allows SMEs to visualize their incomes and expenses and analyze and understand cashflows by tracking historical, actual inflows and outflows.
Provisioning
Financial calendars
Scheduled transactions
Personalized insights
Boosting growth and optimize business management
Together with Open Hub, SMEs can take full control over the payment cycle with AP/AR management and monitor their top debtors and top customers according to payments information.
Invoice reconciliation
Cashflow forecasting
Top clients and suppliers exposure
Personal Finance Management (PFM)
Strengthen digital retail banking and financial wellness
Strands PFM software provides control and foresight to help customers reach financial well-being while increasing their value by analyzing and understanding their financial behavior.
Data enrichment for a better understanding of expenses
Real time update on customers' account status and provide insights from data analysis. Customers can get a simple interaction and a better understanding of their finances providing clear and enriched transactional data.
Transactions Enrichment
Financial Analysis
Cashflow
Subscriptions
Empower customers to plan ahead for stress-free
Updates with real-time information about all their accounts and personalized banking insights and notifications to better understand and track expenses.
Financial Calendar
Customized Transactions
Personalized insights
Discover tools to save money and accomplish goals
Allow users to set up saving plans to reach their goals faster and to establish limits to reduce unnecessary expenses. Boost customers' financial wellness.
Budgets
Saving Goals
Spending control
Engager
Smart Advice Through Personalized Insights
Engager empowers customers with personalized banking insights tailored to their behaviour, giving them a better understanding of their finances and a broader sense of control. It allows financial institutions to upgrade the customer experience and revolutionize customer loyalty and engagement in only 4 steps.
Gather Information – Know and understand your audience
We provide transactional data that helps banks analyze customer behaviour through a backend system, and allows them to anticipate customer's needs.
Data visualization
Advanced analytics
Data filtering
Create a notification – Find the perfect words in no time
Full autonomy to create unlimited notifications from scratch or templates according to the bank's strategy to interact with their retail or SME customers.
Notifications catalogue
Intuitive backend system
Real-time customized notifications
Engage – Let customers interact with the insight
The data-driven and personalized notifications will enable the customers to interact with the platform and take actions in real time.
Personalized notifications
UX omni-channel
Faster time to market
Analyze – Analyze the effectiveness of the campaign
The financial institutions can take a look at how the campaigns are performing through the backend system so they can optimize them and maximize their effectiveness.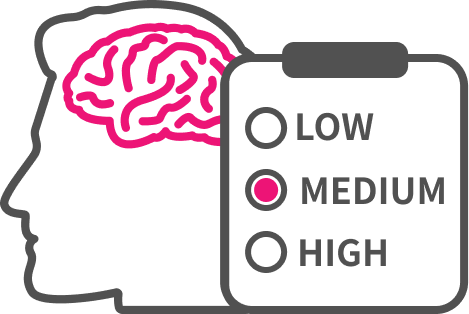 Psychometric Credit Risk Score
Setting The Credit Score With Psychometric Assessment
The Credit and Lending industry heavily depends on reliable information to be able to make accurate lending decisions and manage risks. One of the key sources of this information is credit reports and credit scores from credit reference agency.
People who have never availed of credit through formal banking channels will not have a traditional credit score. However, everyone has a personality, therefore has data available under Psychometrics. Even for small and medium-sized businesses, a promoter is a real brain and body behind the business. Therefore, his psychometrics will reflect his value and beliefs which are likely to drive the way business operates.
The use of psychometrics to measure attitudes, behaviour and personality traits could make information more available, that too at a relatively low cost. Psychometric tools have been used extensively over years in recruitment by employers, with strong results – many say that these tests are better predictors than the level of education, employment interview results and reference checks. An outcome of such a test can enable like it does an employer on a prospective employee, a bank decides whether to trust the borrower with the money or not.
How can psychometrics be used in lending?
Improve access to credit to the previously "unscorable" population without a significant change in the credit risk profile
Boost the number of new-to-credit or even new-to-bureau consumers
Give a more holistic view of existing consumers
Improve credit risk assessment
Powered By
CRIF
CRIF is the international market leader in the field of banking credit information and one of the main international players for business and commercial information and credit & marketing management services.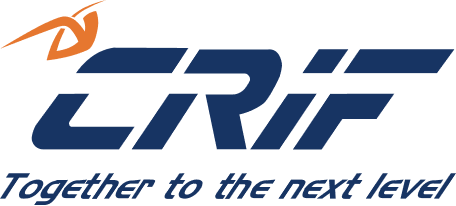 Strands
Strands is a CRIF company. Being an expert in Big Data, AI and Machine Learning, since 2004 Strands creates highly-customizable digital money management software for top-tier financial institutions worldwide, and empowers people to be smarter with their money. Strands has carried out more than 700 implementations to date.